Milky Way Photography Introduction on Mount Evans - 1 Night / 2 Days with Up To 12 Students - June 13-14, 2020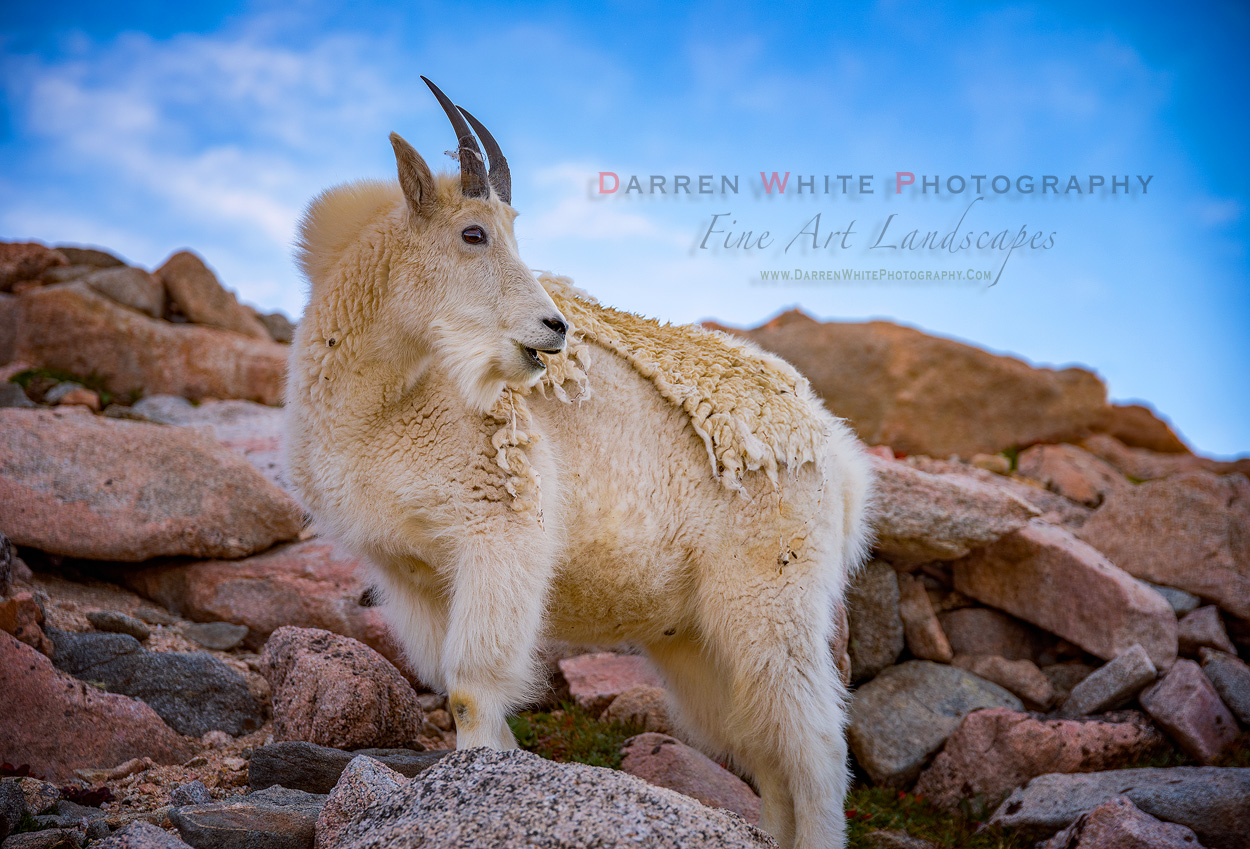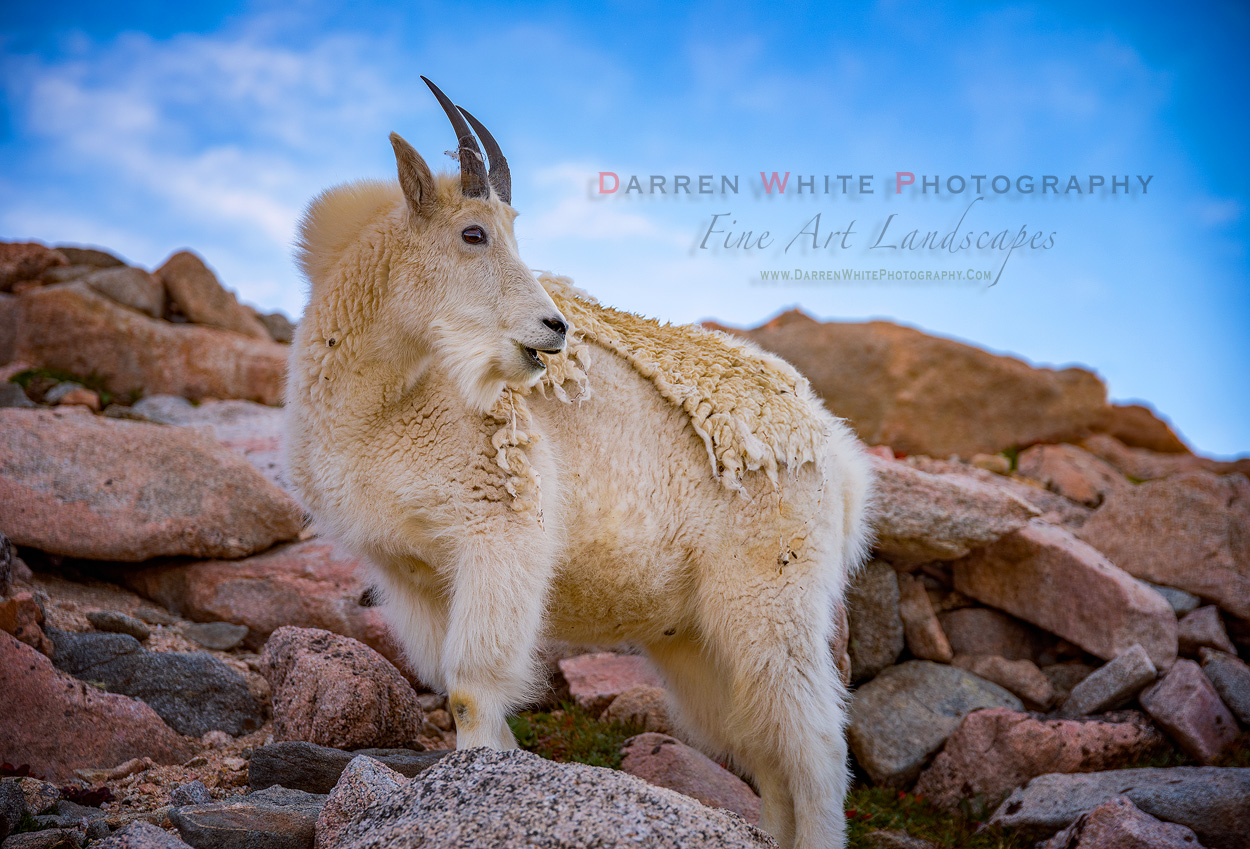 Milky Way Photography Introduction on Mount Evans - 1 Night / 2 Days with Up To 12 Students - June 13-14, 2020
Where: Mount Evans
When: June 13 @ 1 pm - June 14 @ 4 pm, 2020
What's Included:
1 Night of Location Guiding & In-Field Instruction with 1 Instructor (on Mount Evans)

2 Afternoons of Classroom Training (in Idaho Springs)
Moonlight: 38% Moon Rising @ 2:05 am
Maximum # of Students: 12 (6 per instructor)
How Much: $395
Workshop Extension Option:
Available on the night of 6/12/2020 for $295

See full details at the bottom of the page
Workshop Extension Option:
In this workshop, we offer a great introduction to Milky Way photography where we take advantage of compelling foregrounds on Mount Evans that compliment the Milky Way's location and position through the night. After classroom training, we head out into the field in time for sunset, we train through twilight, and then we make the most of the Milky Way skies. Then after some sleep, we follow it up with a post-processing training session in the classroom. We're excited to offer this unique 1 night, 2 day event with excellent opportunities to capture the awe of the Milky Way and get a great introduction to Milky Way Photography. We hope you'll join us.
____________________
Our workshops are NOT the kind of events where a tour guide just leads the group to good locations. We include a lot of instruction that features the basics all the way up to cutting edge techniques for getting the very best image quality possible. We cover the planning & scouting side, shooting techniques, and post-processing (with post-processing being the deepest area we get into). Each day, we have 3 hours in the classroom and after a break, we use instructor-led demonstrations and assisted shooting in the field to continue the learning process (with only one night in the field for this event).
So yes, we have great locations… but there's a lot more to our workshops than that. With all the classroom content, demonstrations, open discussions, and chances to shoot your own camera with instructors nearby, the opportunity to learn about night photography is outstanding!
Can You Tell Me More About What's Included?
2 Afternoons of Classroom Training - as described on the Classroom Training Page complete with

How Much Classroom Training Is Included?

What Does The Classroom Training Content Look Like?

How Is The Training Content Presented?

When Does The Classroom Training Take Place?

What Should I Bring?

1 Night of Location Guiding & In-Field Instruction - as shown on the In-Field Instruction Page with

What Does The In-Field Training Content Look Like?

When Does The In-Field Training Take Place?

What Should I Bring?

What Should I Expect When It Comes To Hiking?

What Do The Instructors Focus On?

What Happens If The Weather Is Bad?
What's Not Included?
Travel/Trip Insurance (highly recommended for those traveling by air)

Photo Gear Insurance (also recommended regardless of the workshop)

Cameras, Lenses, Tripods, etc.

Entrance Fee - we typically make use of the national park passes many people already have

Transportation

Transportation getting to the event is not included.

Transportation during the event is not included as people often like to ride in their own vehicles for flexibility and for easy access to their gear.

We encourage carpooling to minimize the number of vehicles we take into the national parks. And keep in-mind that Mike & Darren offer spots in their vehicles to students who'd like to ride with them - providing even more time with the instructors and eliminating the need for everyone to have a vehicle during the workshop.

Accommodations (hotel, campground, etc.)

Meals, Snacks & Drinks

Souvenirs
How Do I Know It's Good?
Who Should Sign Up?
Anyone with a basic understanding of digital photography

People interested in learning more about night photography

Previous experience with night photography is NOT required.

In the post-processing training, content includes instructions for accomplishing various tasks in Photoshop. And while previous experience with Photoshop isn't required, some students find it helpful to go into the workshop with some basic Photoshop skills - specifically with layers and masks. Feel free to ask either Mike or Darren for assistance and suggestions on resources to help in this direction. They're happy to help.
Why Mount Evans?
At 14,264 feet in elevation, Mount Evans provides a commanding view of Denver, Colorado's Front Range, and beyond. And while it may be close to Denver's glowing light pollution at night, the elevation provides a surprisingly dark perspective above the lights. With Milky Way stars combining with mountain peaks and old mountain ruins, students to get to work in an especially beautiful and exciting mountain setting that makes the learning come easy.
With the exceptionally high elevations of Mount Evans, we suggest taking a few steps to minimize the risk of altitude sickness. Our top three suggestions include getting plenty of rest, drinking plenty of water, and giving yourself plenty of time to acclimate to the higher elevations. For those flying into Colorado, this means you'll want to fly into town a day or two in advance of the workshop to give yourself time to acclimate.
Some Of The Locations Mike & Darren Like To Visit
Crest House (more info & a look back)

Meyer-Womble Observatory (more info)

The Top Of The Mountain

Summit Lake

Mount Goliath Nature Area

More Depending On Wildlife & Conditions
How To Get There
Daily flights are available to Denver International Airport (DIA) serving Colorado. And with access to all major car rental companies, your visit is made easy right from the airport.
If you are flying to Colorado, Mike & Darren suggest doing so a few days before the event begins in order to give yourself time to acclimate to the elevation. This approach also minimizes risk of travel interruptions, gives some extra flexibility with the weather and helps to get you well rested so you can make the most of the overnight workshop. The primary reason to arrive early is because altitude sickness is a real concern at 14,000 feet and the risks/issues can be minimized by having enough time to acclimate, staying properly hydrated, and being aware of the symptoms.
Being Prepared for 14,000 Feet
Students often underestimate what it takes to be comfortable learning and shooting at 14,000 feet so we wanted to share a few items that may help. First, bring your winter clothes so you'll be plenty warm. This includes a warm hat, gloves/mittens, boots, and of course warm pants and jackets. And regardless of how warm it may be down in the lower elevations, long underwear and extra layers are highly recommended. Beyond that, the elevation of Mount Evans is high enough that it can sometimes lead to altitude sickness with people who haven't properly acclimated - which can be an issue with people traveling from out of state. Giving yourself time to acclimate at the higher elevations helps a lot and the best thing students can do (whether coming from out of state or not) is to stay hydrated by drinking plenty of water. Feel free to let Mike or Darren know if you have any questions about how to be prepared so you'll be comfortable.
Where Do We Meet?
Classroom Training
Clear Creek Metro Recreation
98 12th Ave
Idaho Springs, CO 80452
Big Map
In-Field Guiding & Training
Summit Parking Lot
Top of Mount Evans
Directions
From Idaho Springs, follow highway 103 south to Echo Lake. Turn right on highway 5 (aka the Mount Evans Road). Pay fee as needed and climb all the way to the top.
Big Map
What Does The Workshop Schedule Look Like?
Schedule For Day #1
1 pm - 4 pm: Classroom Training in Idaho Springs

4 pm - 7:30 pm: Break for Dinner & Drive To The Top

7:30 pm - 2 am: In-Field Guiding & Training on Mount Evans
Schedule For Day #2
1 pm - 4 pm: Classroom Training in Idaho Springs
Can You Tell Me About The Training Style?
Primary Goals
Instructors remain focused on three primary goals for workshop students including having fun, going home with great pictures, and learning a lot.
No Secrets
Instructors look to share everything they know to help each student become a capable night photographer. Nothing is held back in this effort to teach all of the best techniques.
Resources
Learning doesn't end on the last day of the workshop. Mike shares a plethora of resources that allow students to pursue areas of specialty with new-found tools and resources. The point is to give students the combination of skills, tools, and resources to take more steps forward in their skills & abilities after they get back home. And don't forget to consider workshop instructors Mike Berenson and Darren White among those resources because they're happy to hear from and answer questions from both current and former students.
Whether you're new to night photography or have been doing it for a while, Mike and Darren invite you to take advantage of a wonderful training package with all the ingredients to help you be successful capturing your own nightscape images.
Workshop Extension (option available for June 12, 2020)
Get a head start and maximize your workshop experience with an added night of in-field instruction before the workshop. We designate the night before our group workshop event starts as a night for in-field workshop extensions. At a cost of $295, workshop extensions are planned for 3-4 hours of night photography guided instruction and we limit them to just 3 students per instructor with a maximum of 6 students and 2 instructors. If you're interested, please keep in mind that availability is very limited so we recommend securing your spot now.
Testimonials - where you can see what past students have to say about their workshop
Terms And Conditions
Please contact Mike Berenson or Darren White if you have any questions.